ADVANCED MANUFACTURING GROUP
FOR HIGH-CALIBER COMPANIES.
WE SOLVE MANUFACTURING CHALLENGES.
As a turn-key automation integrator, Husco Advanced Manufacturing Group (AMG) creates tailored solutions designed to take your manufacturing operation to the next level.
Whether you are looking to increase output, decrease labor investment, or transform a manual operation to an automated one, we're ready to develop a custom solution for you.
The AMG group has extensive experience in machine & system design, vision & measurement systems, operator ergonomics, customized software tools, and more, saving you time, increasing throughput, and allowing you to obtain a higher level of quality and performance than ever before.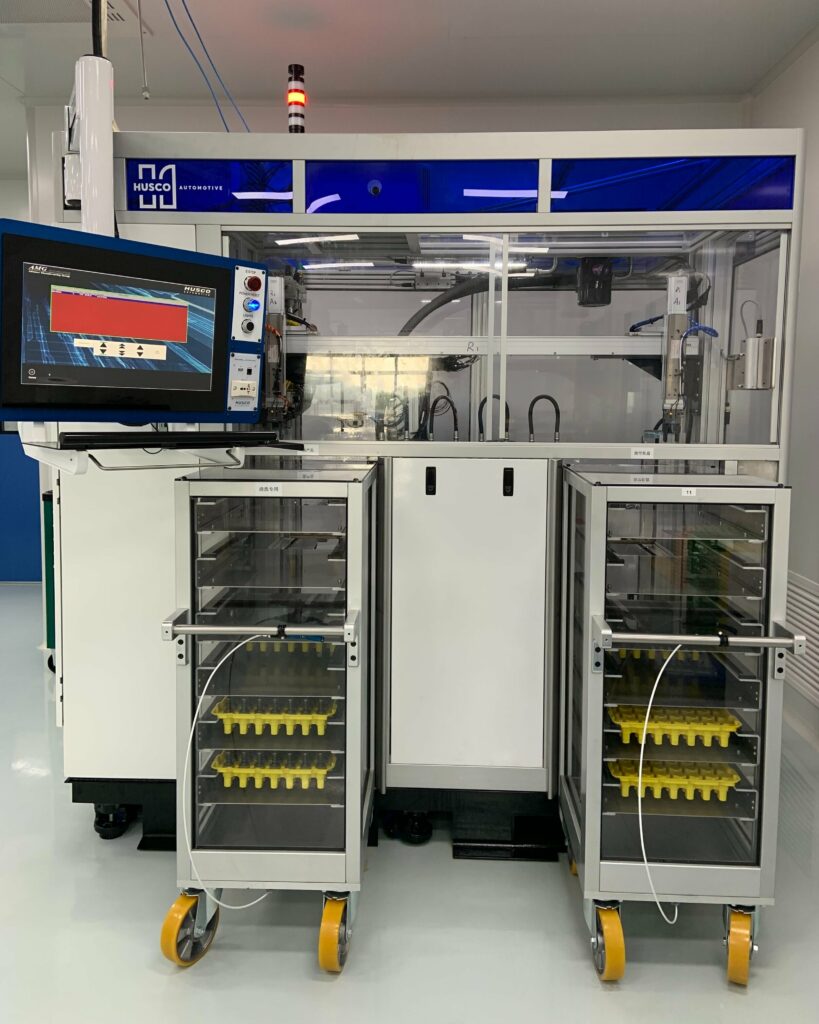 We understand what it takes to develop world-class equipment. As machine operators and end-users ourselves, we take a holistic approach to retrofitting, component assembly, testing, and more. 
We put automation to work. With vision systems to keep quality in check, data management to maximize efficiency and other critical quality-centric operations, we continuously push innovation forward – and help our customers do the same.