A LEGACY OF CUSTOM, INNOVATIVE SOLUTIONS
Known for highly engineered product solutions, Husco has been an innovator of control valves for the off-highway and automotive industries for over 70 years. In addition to highly technical designs, Husco provides both world-class manufacturing and product quality. To this end, Husco has long been heavily vested in developing new manufacturing technologies and processes, with the continuous goal of increasing throughput, maximizing equipment uptime, and ensuring quality is maintained. As a result, over the years a wealth of internal manufacturing knowledge was gathered, and in 2012, Husco AMG (Advanced Manufacturing Group) was formed to design, build, program, and implement highly automated testing equipment in-house.
Today, Husco AMG has grown into a provider of fully integrated equipment solutions, with complete services from conceptual design to production floor implementation. We specialize in manufacturing assembly and testing equipment, as well as general material handling. Our equipment solutions range from low volume manual operation to high-speed automation and can be customized to best match the requirements of a project. 
WHAT SEPARATES HUSCO AMG FROM OTHER EQUIPMENT INTEGRATORS?
First and foremost, we aren't just a manufacturing equipment integrator. As a global manufacturing company with top-tier Automotive and Off-Highway OEM customers, Husco relies on Husco AMG to operate and maintain manufacturing equipment each and every day. Many of the Husco AMG employees come from a background in operations manufacturing, as well as have a direct line of communication to the end-users of our equipment. This unique perspective allows us to implement equipment with user interface and serviceability in mind because we are the user. We also strive to continually maintain a high level of process control, regardless of the level of automation. This allows us to scale our equipment solution to best match the customer's needs, while simultaneously maintaining a high level of quality assurance.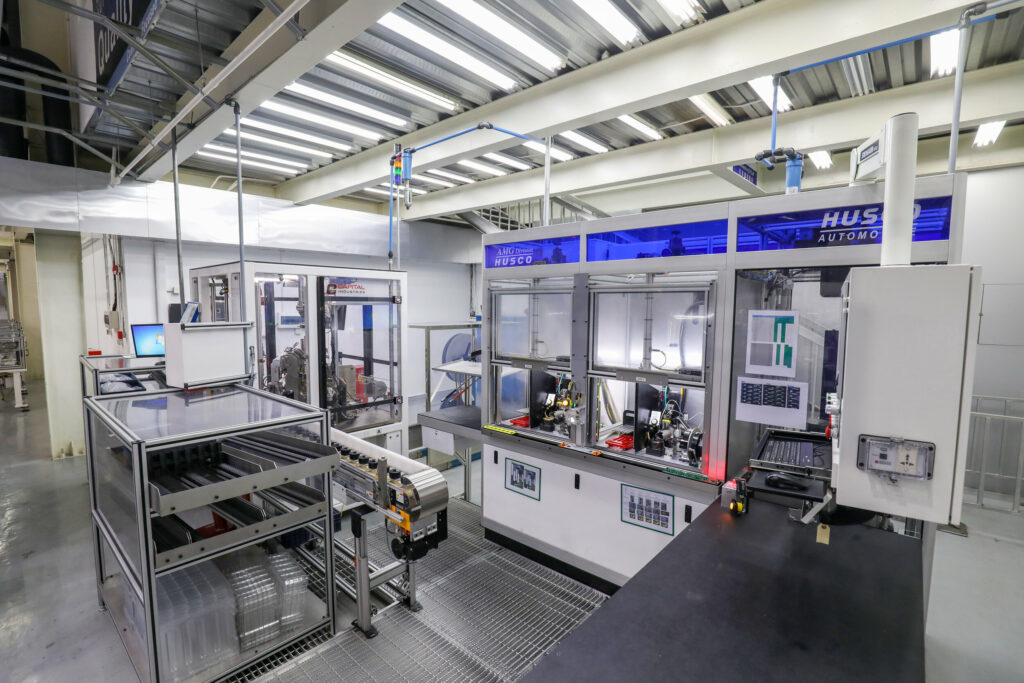 Visit Husco.com to learn more about Husco and the products that drove the development of Husco AMG.